Published on 07/19/2021 5:00 pm
What Makes Symbiosis School of Economics One of the Top Economics Colleges in In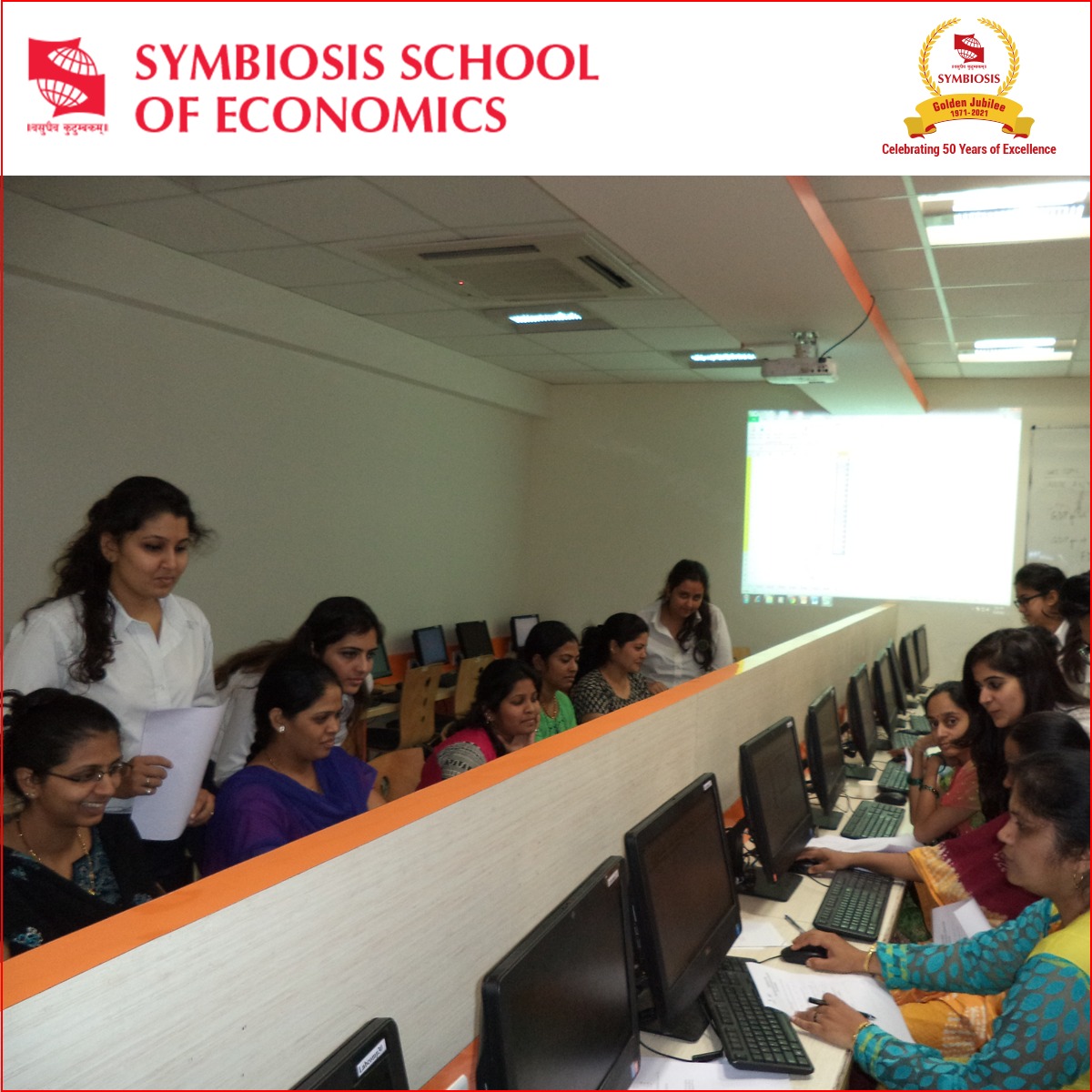 There is also the understanding of the need for constant improvement, and the willpower to work towards achieving equilibrium. SSE achieves these goals in a modern, thoughtfully-designed educational environment that is committed to excellence and academic openness. This is what makes SSE one of the top economics colleges in India.
The M.Sc. Economics Course at SSE
Higher education is one of the pillars of economic growth and a key driver in improving the quality of life. SSE's Postgraduate programme M.Sc. (Economics) help students develop the intellectual and professional competencies for successful life and work, leadership that they may work towards being catalysts for economic change and renewal.
The course content is rigorous with an investigative approach. It puts students in close contact with every aspect of economic life through various facets such as the micro, the macro and the global setups. When it comes to Masters in Economics in India, a country that is constantly growing and evolving socio-economically, SSE endeavour's to create students who will be capable of including innovations and pragmatism into problem-solving in these very spheres. With its interdisciplinary curriculum, SSE prepares students for careers in banks, financial institutions, media and communication, Government and academia.
Despite the demanding environment, students have the possibility of leveraging creativity, originality and student initiatives during the course in order to broaden their horizons.
The M.Sc. (Economics) programme at SSE is a journey of academic pursuits, which is always in flux in order to include different perspectives from a range of diverse stakeholders, making the course increasingly relevant and meaningful.
Highlights of the M.Sc. Programme
Here are the key contributing factors that make SSE one of the best economics colleges in India.
A rigorous and ever evolving curriculum.
Faculty members who contribute to the growth of the institute through membership of different national and international committees.
Continuous assessment through internal and external assessments that provide an opportunity for classroom participation and innovative assessments.
In conjunction with Symbiosis Centre for International Education (SCIE), SSE's Centre for Academic Writing supports students in writing essays, papers and reports of various types. It also publishes an annual journal – Oeconomica Sciptis-that is a compilation of outstanding academic writing.
Eleven active clubs covering a range of co and extra-curricular activities and events help students grow holistically.
Access to online Databases like JStor, CMIE, Prowess, Economic and Political Weekly give students additional resources for growth and development.
The Centre for Quantitative Learning and Applications facilitates advanced level data analysis and statistical software training (SAS, SPSS, STATA, R, Gretl and other statistical and econometric software) for the students.
Top-notch infrastructure such as ICT enabled lecture rooms, a well-stocked library, fully Wi-Fi enabled campus, a well-equipped Gymnasium, Canteen, Health Care Center, Auditorium, Hostel and ICT Centre.
Specialisations offered as part of the M.Sc. Programme
Another aspect that makes SSE one of the top Economic Honours colleges India is the variety of specializations it offers.
International Trade
This specialization module highlights the angles of politico-economic policy variables on world economies, as well, particularly in the post-globalized era.
Development Studies
This specialization focuses on theories and methods, both spatial and temporal, which help in forming policies at the domestic and international levels to achieve optimal social ends. It is geared towards a multidisciplinary approach that encompasses social and political angles, other than pure economic concerns.
Urban Development
This is a multidisciplinary course that encompasses issues related to urban development and planning, demography, urban economics and finance, infrastructure, informal sectors, poverty and sustainable livelihoods. Issues related to urban sociology, energy and environment, capacity building of urban development bodies are also discussed, as are experiences in urban development.
Finance
This specialisation offers an opportunity to students whose backgrounds may not necessarily be in Finance to gain an in-depth grounding with core courses in corporate finance and financial markets, risk, investments, financial modelling and other applied courses.
The M.Sc. (Economics) degree at SSE is intended for students desiring a rigorous higher education and training in the field of Economics with the aim to pursue career paths that include analytical, empirical, financial, advisory, managerial and research oriented work.