Published on 05/11/2018 7:18 am
Economics as a career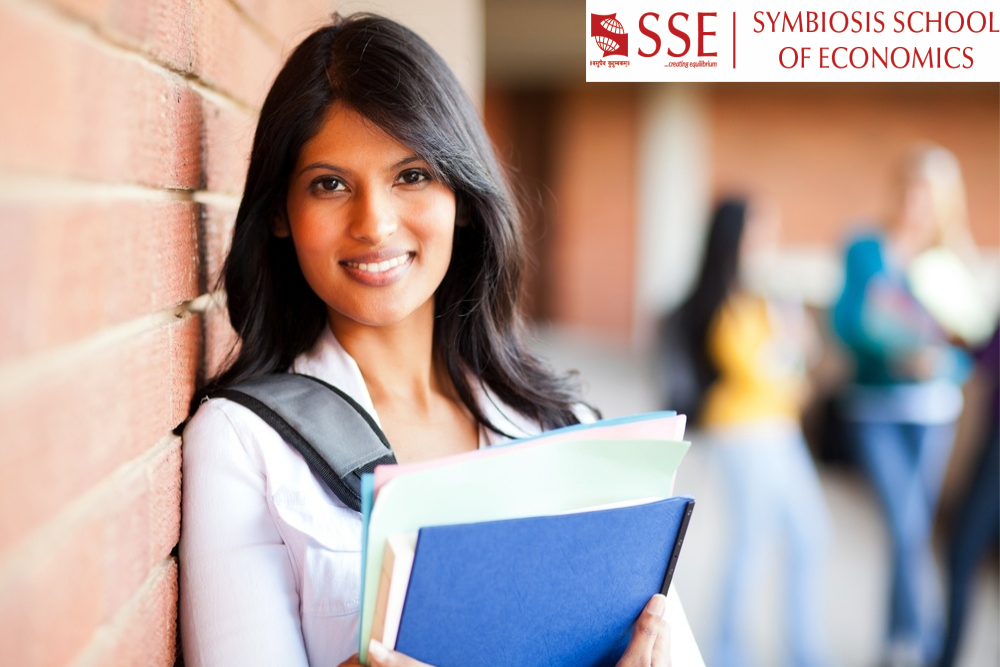 Economics has always been of the most relevant, crucial and lucrative fields of study, more so in the current times. Graduates and students of this discipline are benefitted with a range of broad career opportunities, enhanced critical thinking and problem-solving skills that are applicable in almost every walk of life. From being a Wall Street maverick, entrepreneur to reforming public policies, global trades, urban planning or simply be a sought after management consultant, excellence in economics can take one places.
While the career prospects are plenty and economics graduates get employed soon after or towards the end of their course, it is imperative to begin from the right platform. Shri Ram college of Commerce, St. Stephens College, Hindu College (Delhi), Presidency College, St. Xaviers (Kolkata), HRCC, Xaviers (Mumbai) Symbiosis School of Economics, Pune, Loyola College (Chennai) are some of the best economics colleges in India to pursue your degree from.
The career has widened tremendously in the last two decades because of globalization and rapid economic development. The growth of any organization as well as a nation depends upon the economic policies undertaken. Economists are well qualified specialists and strategists who analyze, devise and predict economic trends. Based upon their theories and derivations, policies are implemented as action plans.
The versatility of this field makes it appealing to a wide variety students interested in a diverse fields, where they are required to make strategic, financially smart decisions based on not just facts but observation and excellent cognitive abilities. One can pursue the field through B Sc Economics at the graduate level or M.Sc. Economics at the post-graduate level, from any of the best economics colleges in India.
Economics course syllabus includes papers like mathematical economics, statistical economics, monetary economics, international economics, developmental economics, econometrics, public finance, and economic policy making. The specialisation in the field of economics increases its importance. The specialised areas are finance, agriculture, econometrics, quantitative economics, rural development, health, business development, international economics, industrial law and human resource, and so on.
Economists are said to be excellent decision makers. As someone who aspires to become you're your first great decision would be to opt for the right specialisation, college and programme or simply explore what to look forward to in the course you're about to study. Apart from career prospects and best colleges to pursue your degree from, it would help your decision to take a look at the programme and curriculum design.
B Sc Economics at a glance:
B.Sc. Economics Honours is a full-time, three-year graduation programme. An ideal course structure offers a wide array of 'Out of box' courses like Accounts, Environmental Economics, International Relations, Political Economy of India, Research Methodology etc, not emphasized in traditional economics graduation programmes. This would help students to get an edge over others in terms of critical thinking, logical analysis and deep understanding of crucial economic issues.
What about MSc in Economics?
A Master's degree, with a strong background in Economic Theory, Mathematics, Statistics and Econometrics, incorporating contemporary economics, provides the basis for acquiring special focus within the related fields and subfields of Economics. The importance of quantitative skills is not unknown to Economists; courses in Mathematics, Statistics, Econometrics, Sampling Theory, Survey Design, and Computer Science are extremely helpful to hone the expertise required from a candidate who has opted for this programme. The ideal MSc in Economics programme should be very quantitative in nature and approach. Look for an all-inclusive curriculum to meticulously understand and apply Economic Theories, from Economic Modelling to Forecasting in the real world.
What kind of specializations can you take up?
International Trade
The specialization in International Trade broadly explores the principles of economics related to the causes and effects of trade beyond geographical and political boundaries. This, in turn, explains the patterns and consequences of transactions and interactions between the inhabitants of different countries, including trade, aid, investment and migration and other factors as well. Parts of the specialization also involve investigating the consequences of trade activities on economies in perspectives of resources, preferences and institutions. This specialization module highlights the angles of politico-economic policy variables on world economies, as well, particularly in the post-globalized era. (Kindly refer to the Programme Structure which will give you a holistic view of the courses taught under the specialisation)
Development Studies
Development Studies include the broad areas of economics that explore the causes, needs and processes of development in low-income countries. It also involves the study of the structural change phenomena caused by the advancements that these economies witness in the course of their growth process. The specialization focuses on theories and methods, both spatial and temporal, which help in forming policies at the domestic and international levels to achieve optimal social ends. The module also concentrates on certain aspects and issues of economic development across post-war periods, spanning right up to the liberalized and globalized new world economies
Urban Development
With cities being the main contributors to national income, it is impossible to bypass the manner in which cities and the process of urbanization is unfolding in India. It is a multidisciplinary course that encompasses issues related to urban development and planning, demography, urban economics and finance, infrastructure, informal sectors, poverty and sustainable livelihoods. Issues related to urban sociology, energy and environment, capacity building of urban development bodies are also discussed, as experience in urban development.



While in layman understanding, Economics is often seen as a number-crunching science, the field has evolved into covering a much wider spectrum of variables that affect the decisions, effects, cause and outcomes of a financial unit at any given time. Herein, Quantitative Economics plays a pivotal part. Quantitative analysis refers to economic, business or financial analysis that aims to understand or predict behaviour or events through the use of mathematical measurements and calculations, statistical modelling and research. The scope for Quantitative Economics in India is excellent as postgraduates from the discipline often get placed in top-of-the-line corporates towards the end of their course.

The future of Economics is teeming with lucrative opportunities and increasing importance in the world as it can add value and make a difference to almost any industry, organisation or community today. The best way to make a great career would be to begin from a platform of excellence – one which will equip with not just the knowledge, but global exposure, industry interface and a vibrant atmosphere of brilliant minds from all over the nation and beyond. Vasudhaiva Kutumbakam – the world is one family after all, which seeks revolutionary economists to steer us all in the right direction. Given the socio-economic conditions in the world, now more than ever before.






Best college for economics in pune, Economics colleges in pune, best economics colleges in India,BSC Economics in Pune,Masters in Economics India,MSc Economics, Masters Urban Development In Pune, Diploma in Quantitative Economics In Pune