Published on 10/19/2018 8:05 am
Begin right to win the game in Economics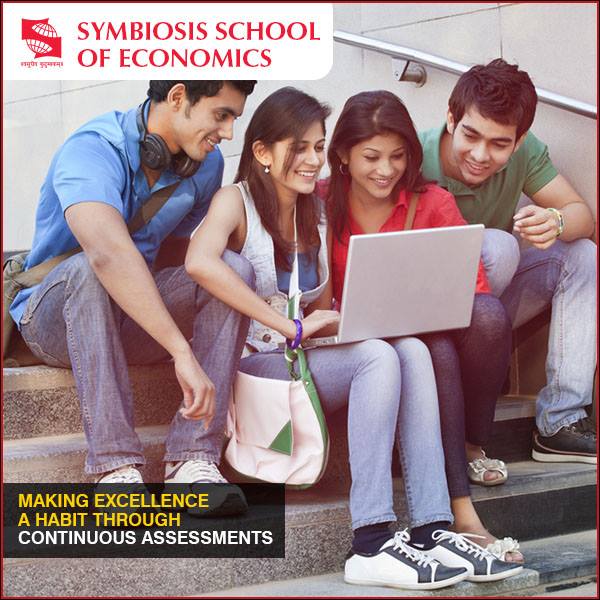 Be it everyday decisions or national policies – the world has always needed and been led by excellent economists. Now more than ever with booming global economies and critical issues pressing for expert attention and tact to handle challenges that shape the future, economists are in huge demand. Hence it is no surprise that economics continues to be a highly sought after field of career.
The future is replete with promising prospects for those who wish to make a mark in this viable field. But the most important part is to lay the right foundation. Pursue education from one of the best economics colleges in India.
Shri Ram College of Commerce (New Delhi), St. Xavier's College, Kolkata, Loyola College (Chennai), Hindu College, (New Delhi), H.R College of Commerce & Economics, Mumbai, Symbiosis School of Economics are one of the many notable platforms of excellence in Economics in India.
You can choose to start early by studying economics at graduate level i.e. B Sc in Economics. or go for further education with a masters degree (MSC Economics).
How does the future look like with a degree in Economics?
As a professional, you would be involved in research and analysis of economic data, issues and trends. For the majority of the roles that require specialist skills, it is advisable to go for masters. Economists need to be thorough, excellent and confident in producing reliable economic forecasts and reports to esteemed clients. These clients can be noted individuals in multinationals or government bodies, huge corporates, financial organizations and public service sector. To devise and execute strategies in such high pressure and major responsibility areas, one needs to have a genuine passion for the field which is enriched with excellent education and demonstrable performance in a revered institution.
Prospective employers fall into a wide range that includes local or national government, banks, insurance and finance companies, decision makers in large multinational companies, consultancies to eminent accountancy firms.
It is of utmost importance for the students of economics to develop a sound awareness of current affairs and economic contexts. While the courseware may look challenging to most, it is extremely transformative and exciting for those who have the passion and skill for it.
If you are someone who loves to crack the numbers game, are generally curious but most importantly, knowledgeable about the affairs of the world and are driven to make a difference, economics is just the right career for you. An economist is someone who knows, understand, analyses and studies complex problems with a rational mind and even temperament. It is no mean feat to be entrusted with advice and strategies in revered positions across leading companies and government bodies.
While opting for the right college, look for a platform which has a notable record for excellence in economics, a vibrant culture fostering brilliant peers, updated curriculum, industry exposure and highly qualified faculty.
In India, Symbiosis has been acknowledged for its brilliant student culture and academic prowess which has produced thousands of success stories in every possible field of study. The Symbiosis School of Economics is making fast headway into becoming a leading name amongst the best economics colleges in India. You can pursue Economics at Graduate, Postgraduate and Honours level at the college.
The BSc Economics programme offers a wide array of both sought after and unique courses like Accounts, International Relations, Political Economy of India, Environmental Economics, Research Methodology etc, which go beyond the traditional economics graduation courseware. The aim is to go one step further than the objective of helping you get an edge over peers. The teaching pedagogy and educational environment are designed to help you learn and grow with the experiences shared with other fellow students. The atmosphere in Symbiosis is not simply competitive but inspiring to help you grow together, putting emphasis on team building and leadership skills. The objective is to build the future economists with well-rounded skills and personalities.
Belong to a class of graduates in Economics who are equipped with robust economic theory and the skills to tackle real world business and economic issues.
The Master's degree prepares you with a strong background in Economic Theory, Mathematics, Statistics and Econometrics. The course incorporates contemporary economics, while providing the crucial foundation and special focus on particular fields and subfields of Economics. There is key emphasis on quantitative skills with courses in Mathematics, Survey Design, Econometrics, Sampling Theory, Statistics, Computer Science and much more.